PAINTING – FRENCH GREY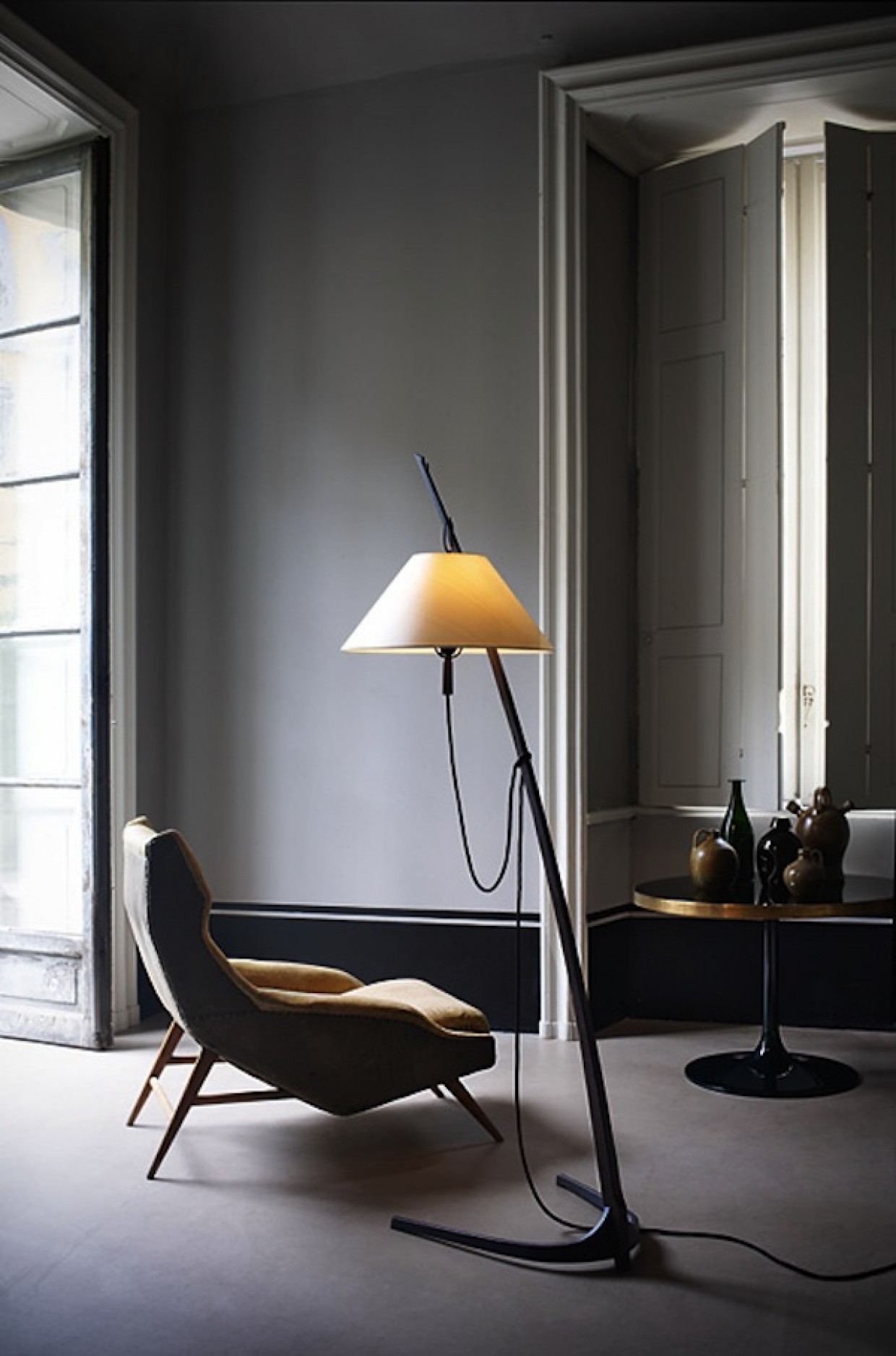 I adore grey rooms, always have. However there's no doubt that mid greys are a bit more tricky than the lights and darks as they can have a huge range of undertones.
Now, I always thought French grey was more of a grey with blue hue but if I'm to believe my stack of paint charts it seems opinion is pretty much divided between it being a grey green or a grey blue. I'll just stick with the latter. Mid blue-greys are elegant, soothing colours which work very well  if you have a lot of brown furniture as the underlying blue hue is much more sympathetic to brown. Comparatively, flat, pure greys (like the ones you see all over your computer) can look slightly weird with a range of colours so in my opinion, are best avoided unless you are going for a very specific look.
When painting with any colour, I really strive for a 'neutral'. My personal definition of neutral (differs from many I know) is that they have to look nice with black and white. If it does, then chances are you've got an extremely flexible backdrop that will work with a range of colours and furniture updates.
As there are so many shades of this blue grey, here is my tip for choosing the right one for your home.
– Put black up next to it, if the paint starts looking a bit insipid then chances are it's probably got too much blue in it
– If you have warm browns in your house, again set this next to the paint and look at the effect they have on each other. If the paint starts to flatten out and look dull, you should probably go with something that has a bit more deeper blue in it.
– Putting white next to a colour brings out its lightness and it's the easiest way to see whether the overall effect will err towards the more conservative or more of a beach house vibe.
– Remember with these 'half colours' it's really easy to bring out either hue with your accessories so think about what you want the overall effect of the room to be. A lot of blue accessories for instance will bring out that colour in the paint so think about whether that's what you want.
Writing this makes it sound far more complicated than it is but I assure you, once you get started you'll see what I mean and it becomes a lot easier.
Here are a couple of French grey rooms for inspiration to get you started.