STYLE – TROPICAL CHIC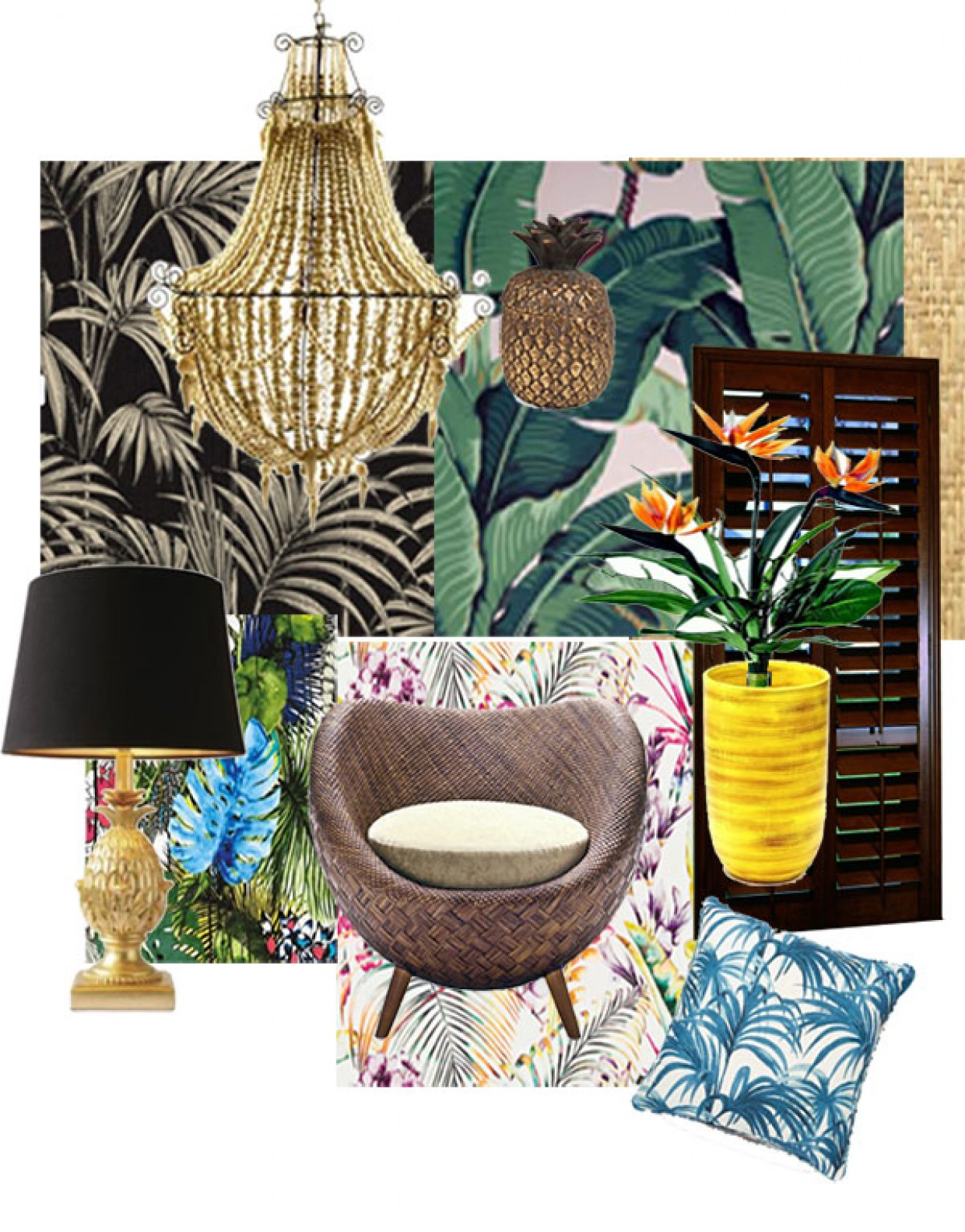 Tropical chic seems to be more and more popular this year. So how do you get the style in your own home? The tropics themselves are the regions closest to the equator and including South and North America, Africa, Asia and Australia so in terms of inspiration, you have oodles to draw on, from colonial to beach and everything in between.
If you have lived in a tropical region then you'll have no problems creating the vibe you identify with but if you're looking for a 'pan-tropical' interpretation, here are some tips and ideas to get you started.
Furniture
Woods such as sheesham, bamboo, teak and cane all are native to the tropics.  Look for furniture in these woods to instantly get the tropical vibe.
Cane and rattan furniture is a great option and its easy to use both in the interior and exterior.
Alternatively, if you want just a hint of the tropics, go for furniture which is inspired by bamboo or wood for a more glamorous look.
Colours 
The tropics are characterised by a bright palette. Use yellows, blues, reds and (of course) green's to evoke the flora and fauna of the region.  Citrus accents look fantastic against a black white and neutral back drop. Use textures and woods to keep it all very relaxed.
The blue and green hues work particularly well if you want a more fun coastal vibe. Offset with yellows and oranges for a bit more drama.
For a truly electric look, use colours and patterns with abandon and don't hold back.
Plants 
Plants really are the easiest way to incorporate the tropics into your home. If you don't have green fingers then artificial flowers and leaves are a great way to go.
Palms are pretty easy to keep and instantly transform the look of the room
Flower arrangements are the quickest and easiest way to inject the tropics into your home. Bigger and messier is definitely better although you will probably have to invest in artificial versions if you're in Europe.
Accessories
Accessories really make the room and it's through them that you'll be able to control how much, or little you engage with the tropical theme.
Cluster a variety of decorative elements together for a generous, abundant look.
Woven accessories and decorations quickly give your home that relaxed beach feeling.
Or, if you don't want to create too much of a theme,  just add the odd touch here and there.
Soft furnishings
Cushions are the easiest way to instantly change the look of your home. Mix and match patterns to keep things fun.
Curtains can be a nice way to tie the look of a room together.
Wall decorations
If you're feeling brave, your walls are a great canvas for your tropical theme. Start conservatively with some framed prints.
Or go all out fabulous with full wall decorations and murals.